Autauga County Career/Technical Education Alice Blackburn Scholarship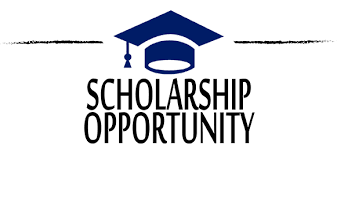 ---
Any 12th grade student completing at least two career/technical program classes
(excluding career prep) in Autauga County may apply for the Alice Blackburn
Scholarship.
In order to complete the application process: MEET DEADLINE FRIDAY, APRIL 7th, 2023
1. Ask your registrar to send your transcript to Mrs. Emerson at the ACTC. Make request for
transcript by March 17, 2023.
2. Fill out application including the following parts:
a. Basic contact information.
b. Written expression of interests and ambitions in your chosen career field
minimum 100 words.
c. college acceptance letter uploaded in application.
Link to apply online: https://t.lyARB2022
3. Students may also apply using the attached application form. If not applying online, the form
and all required items listed above are due to Ms. Hollon by Friday, April 7, 2023.
Criteria for Selection
1. Any 12th grade student currently or previously enrolled in a career/technical program in Autauga County may apply.
2. The student must have taken a minimum of two career/tech courses (Career Prep excluded).
3. This is neither an academic nor a needs-based scholarship but may be a combination of both.
4. The recipient must be enrolled in a post-secondary school in a career/technical area and provide a letter of acceptance.
5. Applicants must be interviewed by three members of the advisory council or community members.
6. Applicants must have an overall 2.5 or better grade point average with a 3.0 or better in his/her career/technical area of study.
7. Strong consideration will be given to a student who has been involved in the related career/technical student organization.
Link to application can be found at:
https://drive.google.com/file/d/14DbYERA-49UHKQzZW0DLYuTKqTRlzuPZ/view