New District Motto Contest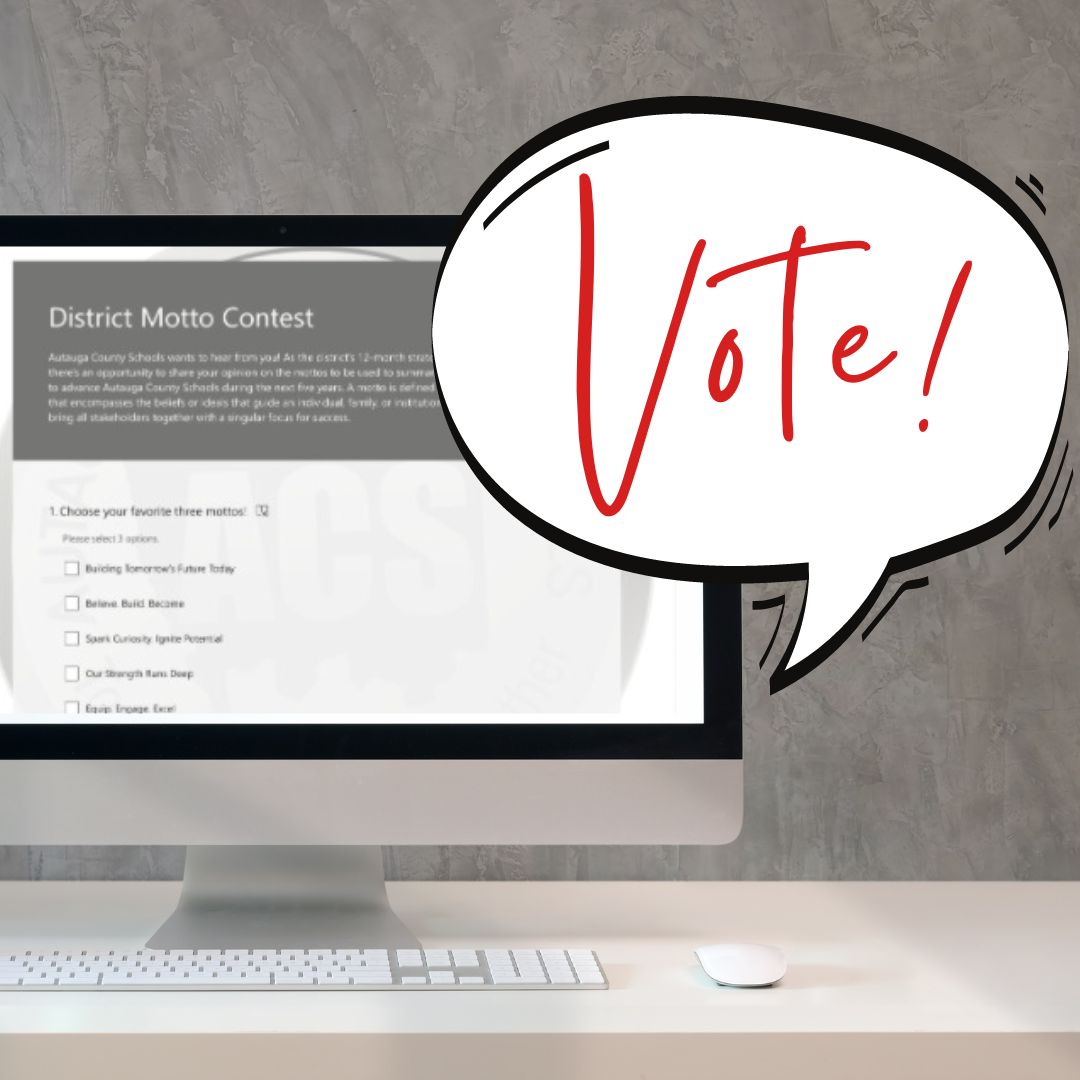 ---
Autauga County Schools wants to hear from you! Here's an opportunity to share your opinion on the mottos to be used to summarize the new roadmap designed to advance Autauga County Schools during the next five years. A motto is defined as a short sentence or phrase that encompasses the beliefs or ideals that guide an individual, family, or institution. In short, it's a rallying cry to bring all stakeholders together with a singular focus on success. This fun contest is the culmination of a yearlong strategic planning process that involved many meetings, various stakeholders, and hundreds of hours of work to develop the right plan to continue to move our district forward.
Contest Rules:
Please vote once per stakeholder through April 21.

Share the contest link with family and friends to increase the chances of your favorite slogans being in the top three choices.

Have fun!




More Info:
Rebecca W. Thomas
Communications Coordinator
334-365-5706 ext. 10020 | rebecca.thomas@acboe.net