Montgomery Branch of the Alabama Section American Society of Civil Engineers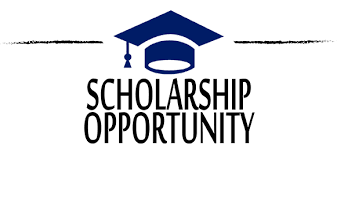 ---
2021-2022 SCHOLARSHIP APPLICATION
This year, the Montgomery Branch of ASCE will be awarding a $1.500, $1,000, and
$500-dollar scholarship to three graduating high school seniors planning to enroll in civil
engineering. This organization wishes to recognize key individuals who actively
participate in extra-curricular activities and/or community service while excelling
academically.
Eligibility
The Student Applicant must be a Graduating Senior and:
• Must be enrolled in a high school in the geographic area of the ASCE
Montgomery Branch of ASCE, which consist of Autauga, Elmore, Lowndes, and
Montgomery Counties.
• Should be planning to enroll in an engineering curriculum.
Criteria
Scholarship recipients will be chosen based on the following selection criteria:
• High School GPA and extracurricular activities
• Community involvement
• Leadership potential
• Essay – "Why I want to be a Civil Engineer"
Selection Procedure
• Once scholarship applications have been received, an initial screening will be
performed by the Montgomery ASCE Scholarship Committee to determine
scholarship finalists. The Committee in cooperation with the Montgomery ASCE
Branch will then select awardees.
Application Deadline and Award Date
• The application form must be received (postmarked / emailed) by the
Scholarship Committee Chair on or before March 3, 2023.
• Awards will be announced in May and winners will be recognized at the
Montgomery ASCE Branch Meeting on April 11, 2023.
Send Application with Attachments to:
• Montgomery Branch ASCE
P.O. Box 3303
Montgomery, AL 36109-0303
• Or email to: moultryb@alabama-asce.org

Questions
• Mr. Bryson Moultry
Scholarship Committee Chairman
Phone: (334) 242-6014
Email: moultryb@alabama-asce.org
Instructions
• Complete the entire scholarship application form.
o Continue on a separate sheet if additional space is required for any item.
o If there are any other accomplishments that may be of value in selecting a recipient of the award
that do not fall under the items listed below, list them on a separate sheet attached to this form.
o If an item does not apply, please put N/A.
• Write and Attach 500-1000 Word Essay
• Include one (1) Reference Letter from a Current Teacher
• Provide Unofficial Transcript (For GPA Verification)
Scholarship Application Download:
https://montgomery.alabama-asce.org/branch-scholarship/
Scholarship Application Download
For updated information and Scholarship Application Download, please visit our
website at https://montgomery.alabama-asce.org/branch-scholarship