PHS' Inman Hebert Named National Merit Finalist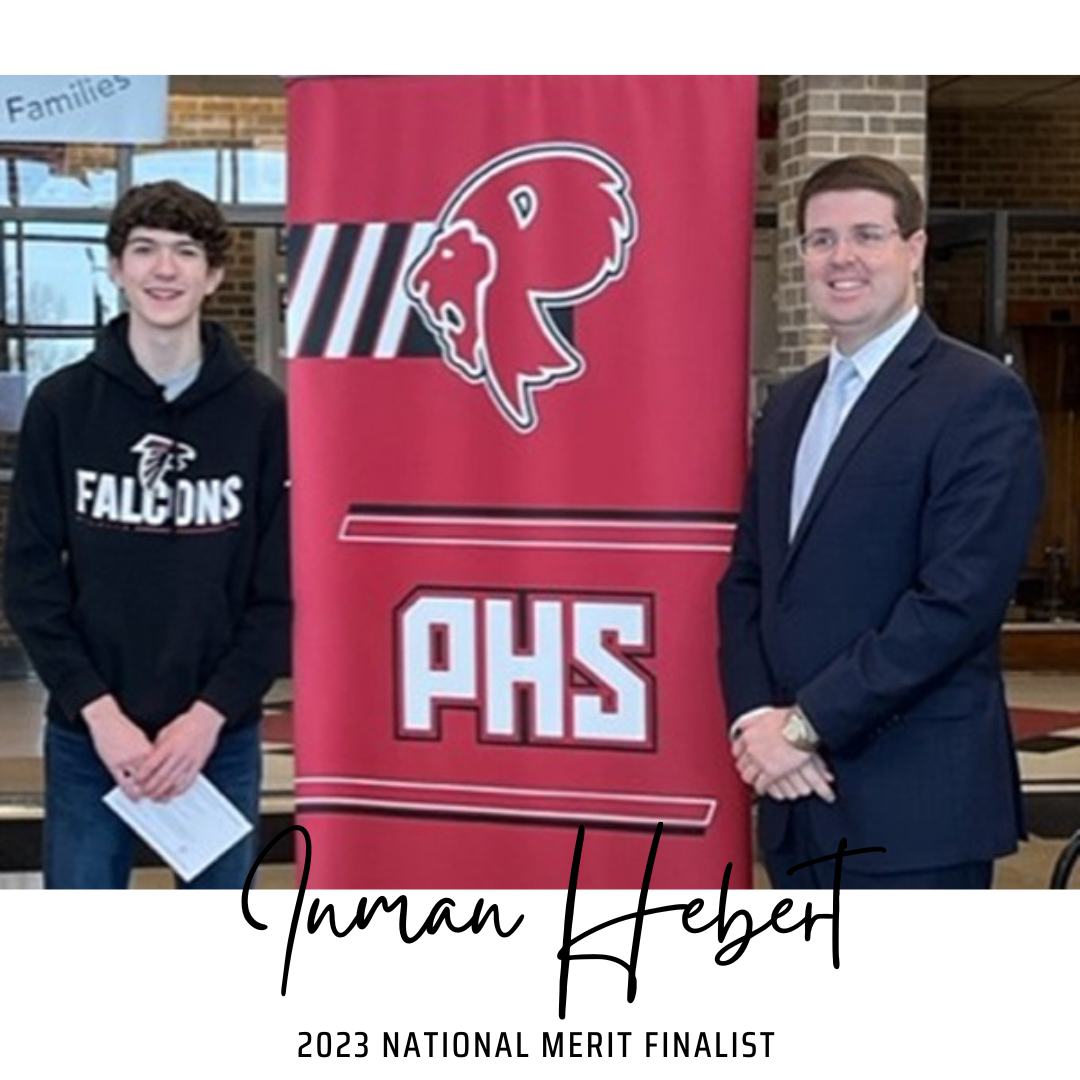 ---
Prattville High School's Inman Hebert Named 2023 National Merit Finalist
Inman Hebert, Prattville High School senior, was named a National Merit Finalist in the 68th annual National Merit Scholarship Program as one of only 240 Alabama semifinalists and approximately 15,000 students nationwide. This distinguished group of students makes up less than one percent of all U.S. high school seniors and represents the highest-scoring Preliminary SAT/National Merit Scholarship Qualifying Test (PSAT/NMSQT) entries in each state.
Finalists in each year's scholarship program show exceptional academic ability and potential for success in rigorous college studies, but that's only part of the program. To advance from Semifinalist to Finalist, Inman had to meet additional standards and requirements, including having a record of high academic performance in college preparatory course work, submitting stellar SAT or ACT scores, and receiving the full recommendation of his high school. He worked to submit a detailed essay that provided the National Merit Scholarship Corporation (NMSC) selection committee with a thorough record of his activities and volunteer service, leadership positions, honors and awards, and employment. As a National Merit Finalist, Inman competes for approximately 7,250 scholarships worth more than $28 million.
On campus, Inman is just another student enjoying his senior year! He's involved in the band, where he plays the mellophone during marching season and the French Horn in concert season. He is a French Club and National Honor Society member as well. Inman would like to attend the University of Chicago as a political science major with the dream of working abroad as a diplomat for the United State Department of State.
All National Merit Scholarship winners are announced beginning in April and continue through July. If selected, Inman will become the first Merit Scholar at Prattville High School, and join the more than 368,000 recipients who have earned the prestigious title since the National Merit Scholarship Corporation (NMSC) inception in 1955.