English Department Head/Theatre Director
Class Schedule

Semester 1:
1st Period - English 10 Honors
2nd Period - Planning
3rd Period - English 10
4th Period - English 10
Semester 2:
1st Period - English 10
2nd Period - English 10 Honors
3rd Period - Planning
4th Period - English 10 Honors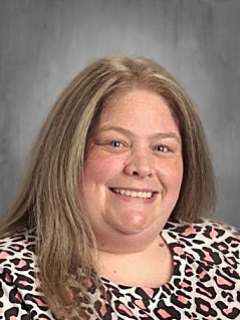 Education
December 2013 - Alternative Masters in Secondary Education/English Language Arts
Spring 2008 - Bachelor of Arts in English
Experience
August 2014 - Present: Marbury High School English Teacher/Theatre Director
August 2011 - August 2013/February 2014 - July 2014: Evangel Christian Academy
August 2008 - August 2009: Meadowview Christian School
Honors
*Member of Phi Kappa Phi (National Honor Society), Sigma Tau Delta (English Honor Society), and Kappa Delta Pi (Education Honor Society)
*Teacher of the month for January 2015, August 2015, November 2016, March 2018, and November 2018
*Golden Apple Award Winner in October 2015
Bio
I have been a teacher for a long time, and I absolutely enjoy it! I love teaching students new concepts and seeing them gain an appreciation for English Language Arts. This is my 9th year at Marbury High School. I love working here because we aren't too big, which allows me to get to know the students better and have more one-on-one interactions with them so I can help them learn. I consider myself to be a fun teacher who loves to make the students laugh. Overall, I truly enjoy what I do!
Favorite Quote
"Students don't care how much you know until they know how much you care."
Click on one of the class links below to take you to my lesson plans for that class for the week.