Science Teacher/ BETA Club Sponsor
Courses Taught:
Honors Chemistry/Physical Science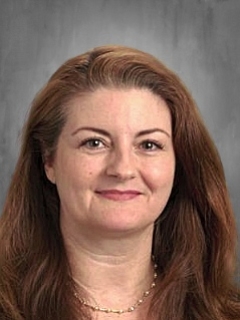 I am so happy to be a part of the Marbury High School team! I look forward to working with fellow teachers, administrators, support personnel, members of the community and of course students and parents to make this the best school year possible!
I was born in Montgomery but grew up in Shelby County, Alabama and coastal North Carolina. Military life allowed me the opportunity to reside in many different locations including Tennessee, Florida and even Japan. After raising two children in Wilmington, NC, I finally had the opportunity to move back to "Sweet Home Alabama". I reside in Prattville, AL with my husband and best friend, Jeremy.
I obtained my Master of Education in STEM Education degree from American College of Education and have earned my National Certificate for STEM Teaching from the National Institute for STEM Education. I was awarded my Bachelor of Arts in Chemistry degree as well as completed the Secondary Science Teacher Education Program at the University of North Carolina Wilmington. Before that, I had obtained an Associate of Science degree from Craven Community College in New Bern, NC.