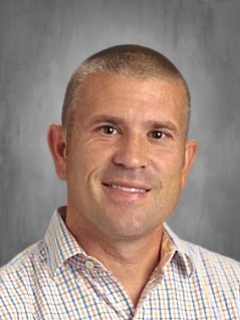 Courses Taught:
Algebra I with Probability (Std & Hon) - 10th grade

Algebra II with Statistics (Std & Hon) - 11th grade
Bulldog Period (30 minute Study Hall) - 9th grade
Homeroom - 9th Grade
Education
---
1999 - Monroe County High School (Advanced Diploma)
2001 - Alabama Southern Community College (A.S. - Pre-Engineering)
2003 - Auburn University (B.S. - Textile Engineering)
2009 - Faulkner University (Secondary Math Teaching Certification)
2024 - National Institute for STEM Education (STEM Certification)
Experience
---
Kappler Incorporated (Process Engineer): July 2003-February 2005
Russell Corporation (Industrial Engineer): March 2005-June 2007
Billingsley School (Secondary Teacher): July 2007-May 2014
Marbury High School (Secondary Teacher): June 2014-Present
The 2023-2024 school marks my 17th year as a teacher. Redirecting my career from engineering to education was life changing for me because it provides me a greater opportunity to impact the lives of others in a positive way. I've learned many valuable lessons from other teachers, as well as the students on what it takes to be effective as an educator. Not only do I get to go to work and teach others, but I also get to learn from others. Education is neverending.
Bio
---
I have been married to my high school sweetheart (Carrie) for 20 years. Our son (Jaxson) is 14 years old and our daughter (Carleigh) is 11 years old. We also have miniature dachshund (Holly) who is the baby of the family. I enjoy sports, exercising, and the simple moments I spend time with my wonderful family. Teaching is a rewarding platform for me to have a positive influence on the lives of young people. I credit many of my former teachers for helping mold me into the person I am today and now I have the opportunity to pass something along to someone else. Marbury High School is a great place to be and I'm proud to be a bulldog!
HAVE A GREAT DAY AND GO BULLDOGS!