Science/Softball/Volleyball
Courses Taught:
Human Anatomy and Physiology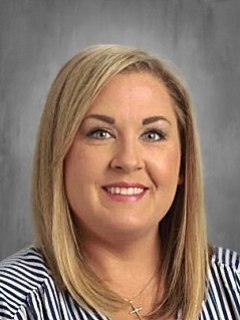 Education:
2019 - Master's Degree in Secondary Science Education Biology, University of West Alabama
2009 - Bachelor of Science in Physical Education, Auburn University at Montgomery
2004 - High School Diploma, Prattville High School
Experience:
2017 - 2019 Wetumpka High School
2019 - 2021 Marbury High School
Personal Information:
I graduated from Prattville High School in 2004. I played softball for one year at Jefferson State Community College in Birmingham, AL and moved back home to finish college at AUM. I graduated from AUM in 2009 with a Bachelor Degree in Physical Education. After college, I worked in the business world before deciding to go back to school for my Master's Degree. I graduated from University of West Alabama in May 2019 with a Master's of Secondary Science Education.
I have been married to my best friend and high school sweetheart for 12 years (together for 20) and we have two beautiful children together. Our son Dalton is 9 and is in the fourth grade. Our daughter Ryleigh-Ann is 8 and is in third grade. We stay very busy chasing them around and helping them find their passions in extracurricular activities. We love vacationing at the beach and taking the kids fishing as often as possible.
Sports have always been a passion of mine. I had a great coach in high school that always pushed me to be the best version of myself. I coach both softball and volleyball at Marbury High School and I hope that I can impact my athletes the way my high school coach impacted me. We have such a great group of talented girls on both teams and I am so excited to see what we accomplish this year!
Go Bulldogs!