Special Education Teacher
Courses Taught:
Self-Contained Special Education Grade 9-12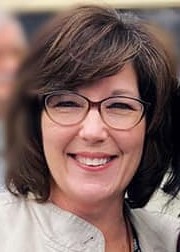 I have taught at MHS for 6 years. I have 26 years total of teaching experience. This teaching assignment, by far, has been one of my most rewarding experiences. We enjoy learning from each other. We want learning to be fun and productive. We want these students to be prepared to live as independently as possible and to pursue employment upon graduation. We use a variety of teaching strategies and a multi-sensory approach. We are continually fine-tuning and expanding our program. We would love to showcase the work of these learners.
In my leisure time, I enjoy my family. I have been married to my husband, Scott, for 35 years. We have three grown children and two precious grandchildren. We enjoy travel, gardening, cooking, woodworking, and sports. I love coffee, peanut M & Ms and Auburn Tigers. But I really love our Bulldog Squad!!!